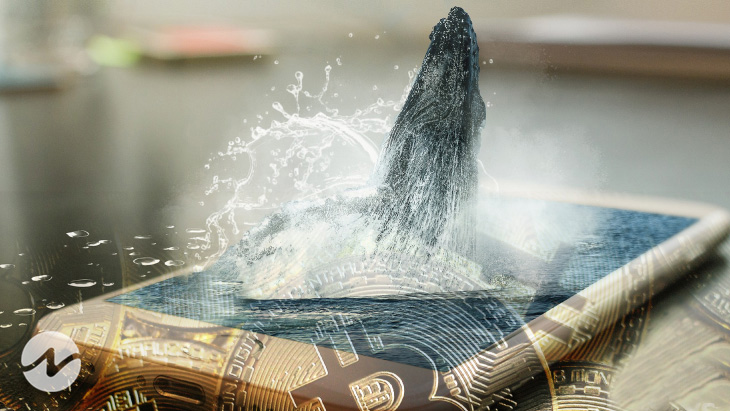 Bitcoin News
Continuing the bullish rally, several cryptocurrencies have pumped where BTC almost hits $48,000 today. Bitcoin is the king of cryptocurrencies, while most of the altcoins in the market follow the same suit of Bitcoin. Thus during this uptrend phase, many altcoins are also performing well displaying greenish trading charts.
Whale Alert is a blockchain monitoring and analytics system that uses a Twitter account to broadcast important transactions as they happen. Significantly, whales usually target the mainstream cryptocurrencies, where BTC and ETH are the frequent ones that are safeguarded. Whales' activities have increased in recent years as they transfer to store potential cryptocurrencies and benefit in the future.
According to the recent data from Whale Alert, whales have transferred about 1,732 Bitcoins worth $82K millions. It has been shifted from Xapo to Binance, while the transaction is shared in the Whale Alert's official Twitter page.
Whales Activity Between Wallet And Exchange
Xapo is a Gibraltar-based firm that offers a bitcoin wallet that also doubles as a cold storage vault and a bitcoin debit card. On the other hand, Binance is the top exchange around the world which is huge in terms of popularity and active users. Whales basically transfer assets from an unknown wallet to an unknown wallet. But now the transaction is shifted between a known wallet and an exchange. 
As the current market is bullish, whales have performed an easy way of storing their assets. These activities will also support the price action of Bitcoin which has already begun to recover. However, BTC has crossed $47,000 and is aiming toward the next crucial resistance level. If it breaks through the next resistance-level at $52,000 then it has a higher chance of advancing to $65,000. BTC will not be far from its all-time high price range set in November if it performs well enough to overcome this level.